The Sporting KC Under-12 Academy team will travel to Des Moines, Iowa this weekend for the 2013 US Youth Soccer Region II Championships from June 22-26. The U12's will compete in the U13 age division as one of 14 teams that qualified for the Midwest regional. The U12's were crowned U13 Kansas State Cup winners with a 2-1 victory in the final earlier this month.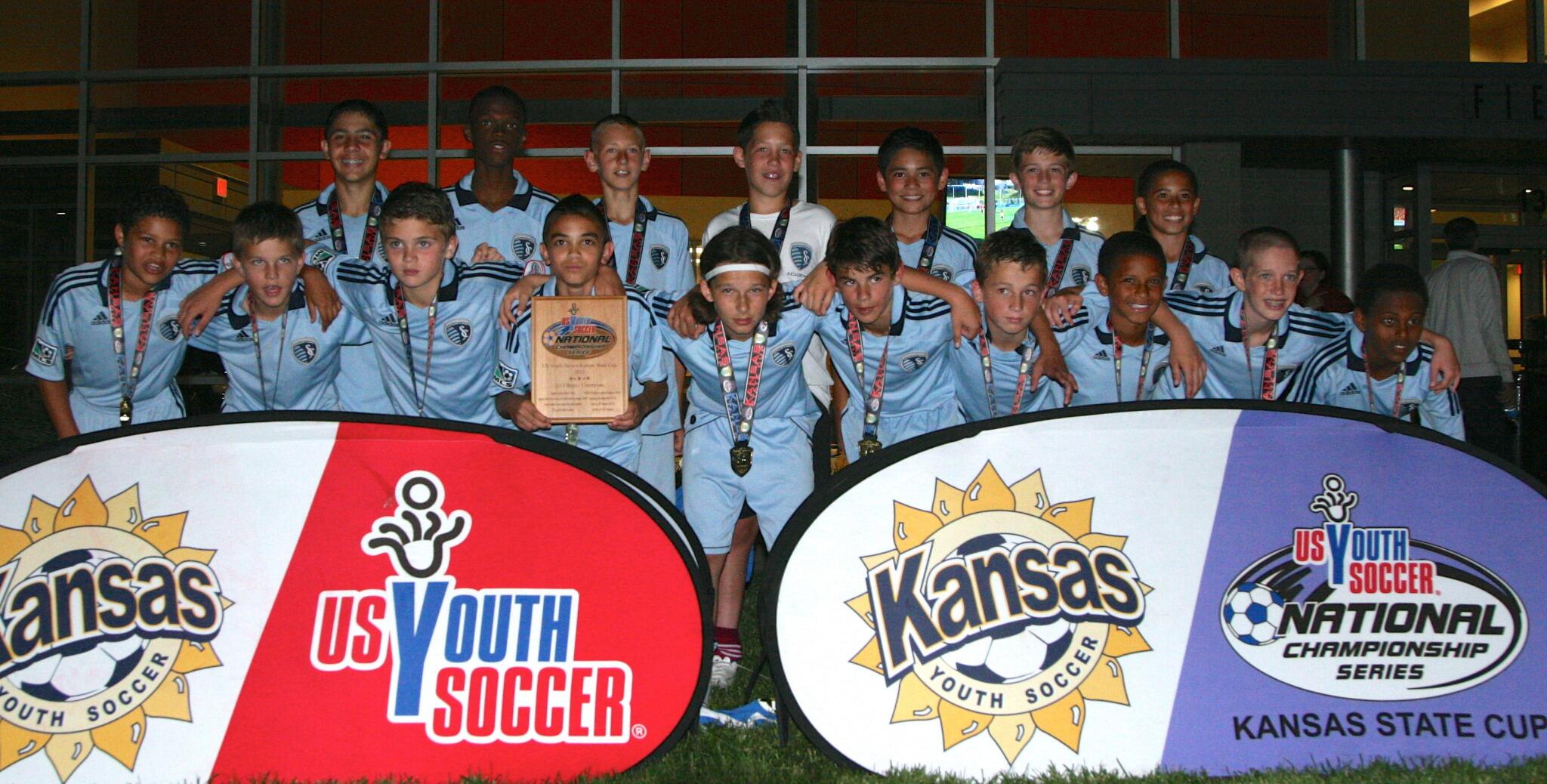 Drawn into Group A for the Region II Championships, the U12's will take on the following opponents:
Fort Wayne Fever at 8 a.m. on Saturday, June 22
OP Eagles G1 at 3 p.m. on Sunday, June 23
Ace Milwaukee U13 at 12:30 p.m. on Monday, June 24
The Group A winner will advance to the semifinals on Tuesday, June 25 with the championship to be held on Wednesday, June 26.
The US Youth Soccer Region II Championships consist of US Youth Soccer State Champions from the 14 Midwestern US Youth Soccer State Associations that make up US Youth Soccer Region II (Illinois, Indiana, Iowa, Kansas, Kentucky, Michigan, Minnesota, Missouri, Nebraska, North Dakota, Ohio South, Ohio North, South Dakota and Wisconsin), drawn wildcard entries as well as US Youth Soccer Midwest Regional League Premier Division wildcard teams.

Regional winners of the Under-13 through Under-19 brackets earn a berth to the 2013 US Youth Soccer National Championships in Overland Park, Kan. from July 23-28.